The company's headquarters, dedicated to production, administration and logistics, is located in the Italian city of Mornago, northwest of Milan. The 6000 sq. m. (64,583 sq. ft.) facility is home to an integrated production system, which includes the twisting and warping of yarn, silicon coating, knitting and clipping.
Knitting
With an output of 180 tons a year on 30 looms, the machines in SIVA's production unit range from cutting-edge Jacquardtronic (JL65/1F) machines for lightweight, delicate lace to modern Textronic (TL66/1/24) units which offer greater consistency and a better fit. There are also traditional raschel looms for the production of elasticized lace bands for stay-up stockings and as a base for embroidery. SIVA has patents on each of these technologies to create added value in terms of technicality and style.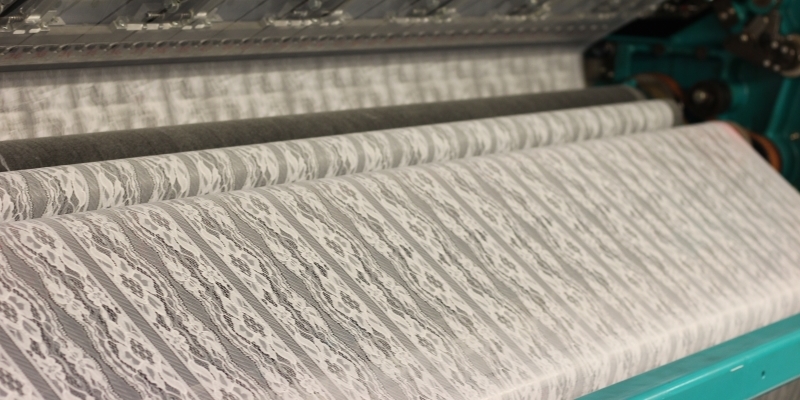 SIVA has always strove to be a successful company whose core values are Quality, Innovation and Sustainability – a way of doing business that is in perfect accord with the philosophy of the yarn manufacturer, FULGAR, a leading proponent of Made in Italy textiles. The collaboration between these two companies goes beyond that of a normal supplier-client relationship; it represents a commitment to continual growth and innovation in order to bring high quality, cutting-edge products of guaranteed excellence to the market, which are typical of Italian design.
Alan Garosi, Fulgar, Marketing Manager
Hyosung has been a supplier for SIVA for many years. Our collaboration is excellent: SIVA is a serious customer who pays particular attention to its suppliers, and the relationship is much more than receiving quotes and placing orders. SIVA's variety of lace, in terms of array and type, and their high-end place in the market have allowed us to improve our own products over the years. Moreover, SIVA has opened the door for us to new collaborations with other European producers. Our headquarters are in Asia, where Italian creativity is highly regarded. Being a supplier for SIVA, also opens new markets for Hyosung in the Far East.
Luigi Branca, Hyosung, Sales & Technical Manager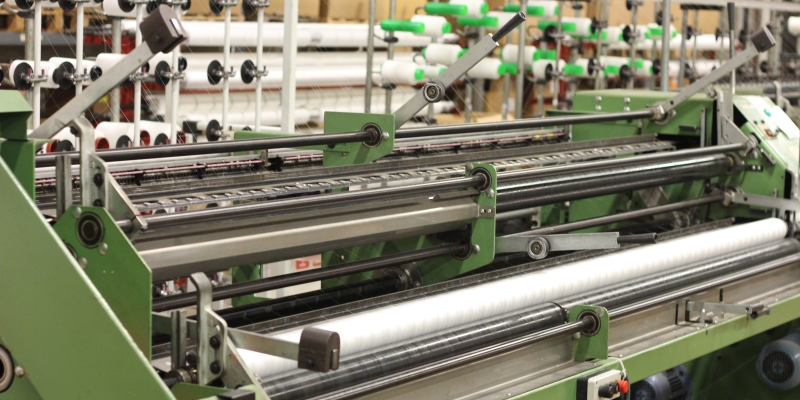 Clipping
SIVA boasts a modern and highly efficient clipping unit, featuring cutting-edge machinery specifically developed and modified for lace.